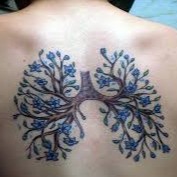 Tattoos represent an array of meaning in our community, from honoring strengths and perspectives, special dates and people, and acceptance and loss along the CF journey. In our latest video podcast, individuals share the personal stories behind their tattoos.
If you watch this episode, please let us know what you think at https://www.surveymonkey.com/r/KGB7PKY
CF Community Voices is made possible through grants from Chiesi USA, Genentech, Vertex Pharmaceuticals, Gilead Sciences, and Viatris.