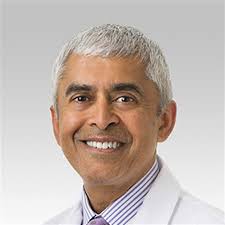 Life expectancy in cystic fibrosis (CF) has improved substantially over the last 75 years, with a median predicted survival of approximately 47 years. This has been due for the most part to therapies that have targeted lung disease and other end organ manifestations in an attempt to disrupt the cycle of mucous obstruction, inflammation, and infection. In his fascinating overview of the CF therapeutic pipeline, Dr. Jain discusses CFTR modulators, RNA editing, novel anti-inflammatory drugs, antibiotics and advances in lung transplantation.
This presentation was made on August 4, 2018, at CFRI's 31st National Cystic Fibrosis Family Education Conference.
Conference sponsored by Vertex Pharmaceuticals, Genentech, Gilead Sciences, Chiesi USA, AbbVie, and the Boomer Esiason Foundation.