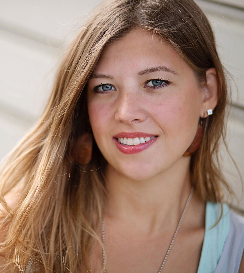 Cystic fibrosis was once pegged as a childhood disease but now has transitioned into a disease where people are living beyond childhood and into adulthood. Sabrina discusses strategies for coping with the unpredictable challenges that arise when living with cystic fibrosis. While staying adherent with medications and airway clearance is essential, Sabrina touches upon exercise as a complementary way to maintain health among those with CF. People with CF are now facing new life challenges like planning for the future in terms of careers, marriage, children and college. As an adult who is married and has a three-year-old son, Leo, Sabrina provides her personal perspective on having children with CF.
This presentation was made on August 5, 2018, at CFRI's 31st National Cystic Fibrosis Family Education Conference.
Conference sponsored by Vertex Pharmaceuticals, Genentech, Gilead Sciences, Chiesi USA, AbbVie, and the Boomer Esiason Foundation.